Indiana Standards Laboratory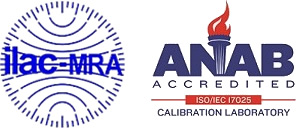 Indiana Standards Laboratory (ISL) is an ISO/IEC 17025-accredited calibration laboratory. Open since 1959, ISL is a small specialized company of 14 employees with diverse training through military, university, technical schools, plus aviation work experience. Our 60 years of calibration experience, service and ongoing support helps you solve tomorrow's challenges today.
The ISL in-house laboratory provides calibration services to customers worldwide. Also, ISL provides on-site calibration services throughout Indiana and surrounding states.
Learn more about our calibration services
To schedule your next service, please call or Contact Us
Supported Industries include:
Aviation

Automotive

Construction

Industrial Machining

Pharmaceutical

Transportation
We would love to receive your feedback